The first run of Stock Smarts workshops this year has been a success!
Thanks to everyone who attended and thanks also to our venue sponsor, Flyspaces, for referring us to Regus, where we had the four sessions of Stock Smarts last Feb 6 and 13, 2016.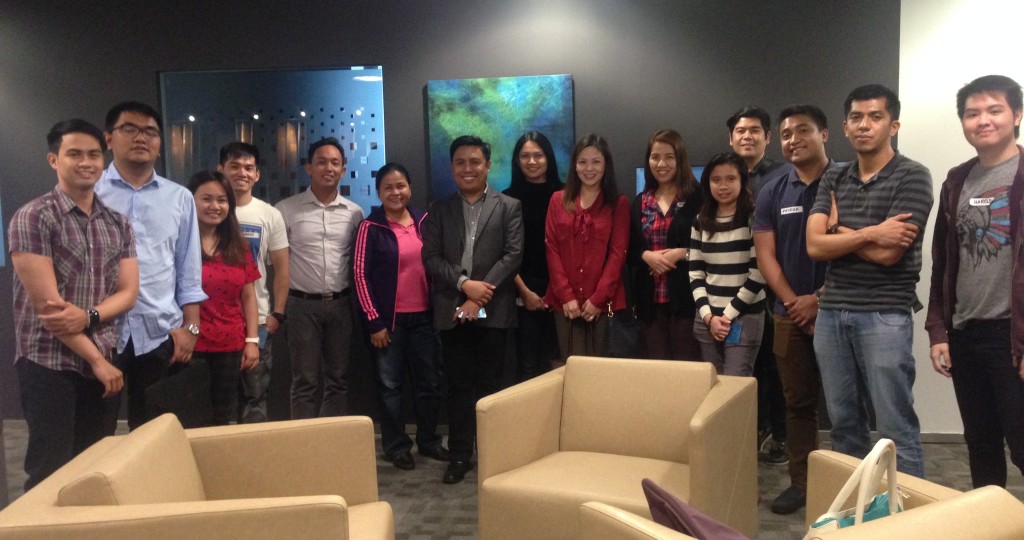 This April, Stock Smarts will be back for another series of stock market investing workshops with 6 sessions:
Module 1 – Basics of Stock Market (P3,000)
April 2, 2016 (Sat) / 8:30AM-12:30PM
•   Learn the basics of the stock market and how it works. This is a perfect workshop if you want to know how to get started in the stock market and why you should invest in it. Our speaker is  really good at simplifying concepts and you will surely understand how the stock market works even if you have no accounting or technical background or even if you haven't heard of this before.
Module 2 – Fundamental Analysis (P3,000)
April 2, 2016 (Sat) / 1:30PM-5:30PM
•   There are over 200 stocks in the Philippine Stock Exchange. Knowing what stocks to pick and why you pick them will help you in your stock market venture.
Module 3 – Basics of Technical Analysis (P3,000)
April 9, 2016 (Sat) / 8:30AM-12:30PM
•   Learn the basic principles of Technical Analysis. Our speaker will simplify Technical Analysis in terms that you can understand to get you started using it as one of the strategies/tools in stock market investing and trading.
Module 4 – Market Trends, Volume Related Trading, Market Phases, and Moving Averages (P3,000)
April 9, 2016 (Sat) / 1:30PM-5:30PM
•   Bring out the investor in you! Learn how to read and use market trends, market phases, moving averages and volume related trading to find the perfect timing in buying and selling stocks.
Module 5– Stock Market Trading Oscillators, Candlesticks, and Chart Patterns (P3,000)
April 16, 2016 (Sat) / 8:30AM-12:30PM
•   Learn advanced Technical Analysis by knowing how to read chart patterns and using oscillators and candlesticks to maximize your gains and minimize losses in the stock market.
Module 6 – Portfolio Management (P3,000)
April 16, 2016 (Sat) / 1:30PM-5:30PM
•   Learn the basics of proper stock allocation, stock re-balancing, how many stocks should you have in your portfolio and how to manage your fund passively by looking at it from a portfolio management perspective.
ABOUT THE SPEAKER:
Marvin Germo is a Registered Financial Planner, best-selling book author, and one of the best stock market experts in the Philippines. He is known for his ability to simplify complicated investment concepts. He is very passionate about teaching the stock market and help transform ordinary consumers into investors. He also share more of his insights and experiences through his blog, www.marvingermo.com.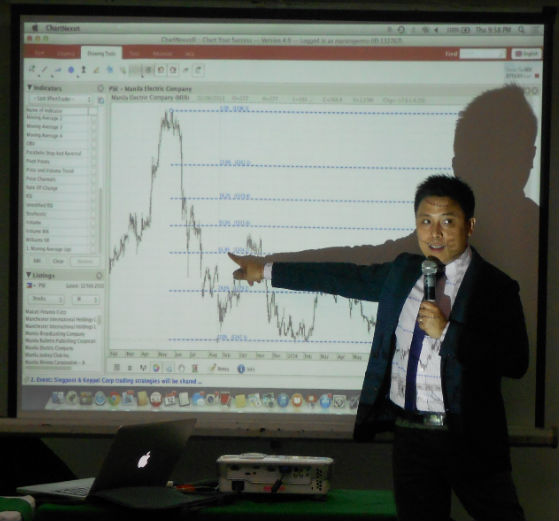 VENUE: TBA (Taguig or Makati)
CONTACT: For registration and reservation of slots, please contact Ryan at ryan.punzalan@manilaworkshops.com or 0929-8584843 (Smart) and 09053954226 (Globe).
Click here to REGISTER >> http://manilaworkshops.com/Stock-Smarts-April-2016