I still can't believe this blog, pinayinvestor.com, is now on its second year! Time has really flown by.
At first, all I wanted was to have a sort of an online diary, where I could share my experiences in personal finance — something I didn't have as much experience with when I started.
But there's always something new to learn and there's always room for improvement.
I had no background in blogging and internet marketing before I got into this. I learned it all along the way and that means I did a lot of things wrong (and probably still am) before figuring out how to do them right.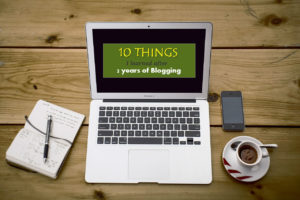 So far I've met some amazing people, I've grown a lot as a blogger and an online entrepreneur, and I've really increased my online presence. So I'm really excited for what's next!
Thank YOU so much for reading, following, and subscribing. You are awesome!
In this post I'm sharing some things that I've learned in the past two years. Whether you're a newbie or a veteran blogger, I think these are all things that we should keep in mind.
Don't forget WHY you started
I think it's easy to get so caught up in increasing pageviews, promoting products & services, putting ads here and there (like this blog haha! sorry *wink) and making money that you forget the reason why you started in the first place.
Even if you blog for business or for money, there should always be passion in what you're writing about.
Like I mentioned earlier, when I started, my no.1 WHY, was to share my experiences in personal finance, blogging, and anything in between. I was hoping that sometime in the future, I would look back to this blog and tell myself that this is how I started and these are the things I've learned so far…
I started monetizing this blog a few months later when I almost had nothing left to sustain it. And I admit, sometimes I get so focused on monetizing that I forget my WHY.
In an article that I read recently, it says that you should create the type of blog you want to read. While on another article, it says, you should write the book that you want to find on the shelf.
I completely agree with that, and I'm keeping it in mind as I make changes to my blog.
2. Just be yourself
It took me a long time to realize that I don't have to do what everyone else is doing to be successful. Actually, I've learned that the best way to be successful and get noticed is by doing something different.
We all have a unique story to tell and a unique perspective to write from.
Sometimes, when I'm lost for words or blog ideas, I think of something that would help my readers in any way, and I share it based from experience. It's a lot easier that way than when you try to pretend you're an expert or someone else.
3. Write the way you speak
Blogging is a lot more effective and so much less of a chore when you just relax and write the way you speak. Unless you are writing in a situation that requires you to be extra professional and serious, I think it's fine to let loose.
That's why if you will notice it, most of my blogs start with something personal or based from my experience before I actually tell the main content.
I think people can relate to you a lot more, your content is easier to digest, and it's just a lot more fun when you're being you.
4. It doesn't have to be perfect
I have to admit that I'm somewhat of a perfectionist (which is funny, because I'm so far from perfect). I have this really bad habit of getting so caught up in trying to make things perfect, that I take too long to get them done.
I spend way too much time over-analyzing my work and the choices I make — even stupid little choices, like what to name a category on my blog. Well, one big thing I've learned is that things are so much easier and better when you just let go. To decide on something and just go with it.
5. Start an email list
I think an email list is an essential part of a blog. Even if you don't send out regular emails and you don't plan on selling products or services, it's still such a good way to connect deeper with your audience and keep them in the loop with what's going on.
This blog has been existing for 2 years, but I only started my email list 2 weeks ago.
And guess what?
In two weeks time, I already have 764 subscribers!
Not to mention it's just the small Subscribe Now button on the sidebar that was added and the subscribers don't really get anything out of it.
It was only yesterday when I decided to give out the free version of my first eBook as a welcome gift to all new subscribers.
I think having an email list is just a great way to keep in touch and give your blog a more personal, community feel.
6. Get Out There!
Other people may not know this, but I'm actually a shy person. I'm not really into social media. I publish posts on FB sometimes, but most of the time I don't feel confident about myself and my blogs.
For several months, I never relied on Social Media to get my articles out there. I thought it will do it on its own if people find it helpful.
No wonder, my FB page only had less than 500 likes by May 2016.
I realized that if you want to take your blog to the next level or earn more from it, you need to get out there and promote your contents!
That's what I started to do last month. I took advantage of the FB post scheduler to publish my articles for several days. I also tried FB Ads and other marketing strategies.
As of today, I'm very happy to share with you that Pinay Investor's FB Page has over 5,000 likes already! Yay! 🙂
7. Consider your Blog as a Business
When you're ready and you think you've learned enough from blogging, aim to help and reach more people by creating other blogs. Don't stop with one blog if you want to share more especially if the topic or brand is different from the one that you currently have.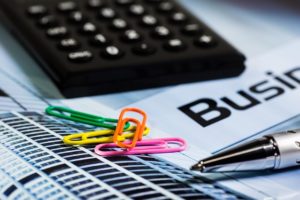 Also, if you want to take your blog to the next level, you have to take it as a business. You may start off by sharing your personal experiences, but later on, you might consider monetizing it. And that's when business comes into place. Create a business plan for your blog and with clear business models or how you plan to monetize it (ads, affiliate marketing, sponsored posts, etc.)
8. Never stop learning
Even if your blog is already earning a lot or you have multiple blogs already, just keep on learning. Learn and collaborate with other bloggers, enroll courses that are related to blogging or internet marketing, or attend seminars and events to build and grow your brand.
9. Start now…
Want to have your own blog? You've got to start somewhere.
I know a lot of people who have been telling me that they wanted to have their own blog. Years passed, but they haven't written their first blog post yet.
I know it's sometimes intimidating to start a new blog knowing that there are a lot of experts already in that topic that you want to write about. But remember what I said earlier:
We all have a unique story to tell and a unique perspective to write from.
Even if you have the same idea or niche, you have a unique way of telling it to people. You just have to be yourself.
"No one can tell your story, so tell it yourself."
10. Don't give up!
Some of my blogger friends told me that this blog has a potential to earn because of its brand and the topics that I write about so they encouraged me to apply for Google Adsense.
First application, disapproved. Second, disapproved again. I made some tweaks here and there in preparation for my third attempt with Adsense, but to no avail. Fourth, fifth, sixth.. still disapproved.
I almost gave up on this blogging thing.
But thanks to the people who have encouraged me to continue what I'm doing and to never give up. Special mention to this couple, Cille and Titus who have always been supportive and inspiring. Can't thank you enough guys! You're both awesome!
This blog has not been approved by Google Adsense, but that did not stop me from trying other alternatives.
I will get into the details of this in a future post, but just to give you an update, so far, I already have 5+ blogs in different niches and aside from Adsense, I'm also planning to monetize them using different business models.
This blog doesn't earn as much as my other blogs and I haven't updated this in a while, but this will always be my baby because this is where I started. I'm also planning to do some re-branding and improvement on this blog very soon, so watch out for that! 🙂
It's been a long post, and if you're still reading, thank you for making it this far…
Talk to you at the comment section below!
Save
Save