I've been a loyal BPI cardholder for almost 5 years now and even if I have other credit cards from other banks, BPI is always my first choice when I purchase items worth P2,500+ including online transactions.
Why BPI?
Accessiblity.
I have a savings account with BPI and BPI banks are very accessible. You can find it almost anywhere in the city.
Free Annual Fee.
Not for everybody but it's possible. You can always request to have your annual fees waived for almost all credit card providers, but I got mine free because my previous company was one of their partners.
BPI Express Online.
I like their online banking website. It's user-friendly, straight forward and it's very easy to navigate.
BPI Express Machine & BEA Online.
Paying credit card bills and depositing money to your account has never been this easy and convenient because of these facilities.
Perks & Freebies.
This is the best thing I like about my BPI credit card. BPI offers lots of perks and freebies and redemption is quite easier compared to others.
Last February, I shared how my brother celebrated his birthday with lots of Jollibee Chickenjoy. And that was all because he qualified for the "Shop Anywhere & Share Unlimited Joy this Season" promo. He kept all his receipts for his credit card purchases from October 15, 2014 to January 31, 2015 and guess what? He was able to redeem a total of 90 pieces of Jollibee Chickenjoy for his happy birthday celebration! 🙂

The "Shop Anywhere Promo" took a short break after it ended on January 31, but it came back in April and this time it's different. No more chickenjoy but there are more options available from Chowking and Greenwich. And this is where my excitement is coming from! 🙂

There are 2 ways to register for this promo. But before you do that, make sure you have your BPI Express Credit 16-digit Customer Number which can be found in either the Statement of Account or BPI Express Online.
For SMS :     Text IM REG BPITHRILLS <16-digit Customer Number> and send to 2256
                              Example:   IM REG BPITHRILLS 0201001234567890
For E-mail :      Type the 16-digit Customer Number in the subject line and e-mail to register@bpithrills.ph
                                  Example:        To: register@bpithrills.ph
                                                       Subject: 0201001234567890

Since I'm always online, I registered for this promo by sending my Customer Number to register@bpithrills.ph through email yesterday.
Then I received this acknowledgment mail from BPI right after I sent my registration.

And today, I received a confirmation that my registration was successful and I got all my coupons ready! Yay, I'm excited to redeem my freebies! 🙂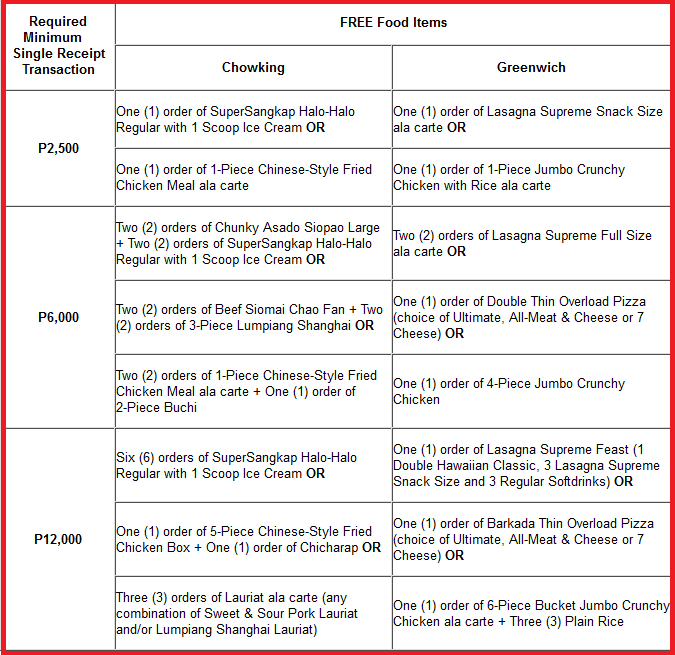 I like this season's promo because it's super easy to redeem unlike the previous seasons where I had to keep all my receipts, otherwise I won't be able to redeem my freebies even if I have tons of qualified purchases using my credit card. So good job, BPI! You made it all easier again for us, just like one of your taglines, "Let's make it easy." 🙂

This promo is from April 1 to June 30, 2015 (extended) and redemption is until August 31, 2015.
To know the complete mechanics of this promo, click this LINK.
[hr]
Comments
comments