Good news to those who need to apply for SSS Membership and who want to know how to get SSS Number!
You don't need to go to the SSS branch personally anymore to obtain your Social Security Number because it's now available ONLINE.
Yes, you read it right!
You can now register as an SSS member through SSS online facility.
Meaning, you don't have to commute, you don't have to line up, and you don't have to wait until your number is flashed on the screen for you to apply for SSS membership at the SSS branch.
With SSS' thru-the-web issuance of social security numbers facility, all you need is a computer or even a smart phone with internet connection to get your SSS number.
Do you want to know how? Read on…
There are 2 phases in the application process for the online issuance of Social Security Numbers.
Phase 1: Applicant Record Verification
The SSS web system will verify if the applicant has an existing SS number based on the information entered on the form including:
Complete name

Birth date

Email address
Phase 2: Applicant Basic Information
If the applicant has NO previous SS number based on the verification process done by SSS, the web system will prompt the applicant to enter his personal information including:
BASIC INFORMATION
Gender

Marital Status

Nationality

Religion

Place of Birth

Home Address

Telephone No.

Mobile No.

Email Address

Name of Father

Name of Mother
BENEFICIARIES
Spouse

Child / Children

Other Beneficiaries
PURPOSE OF APPLICATION
For Employment

Self Employed

Overseas Filipino Worker

Non-Working Spouse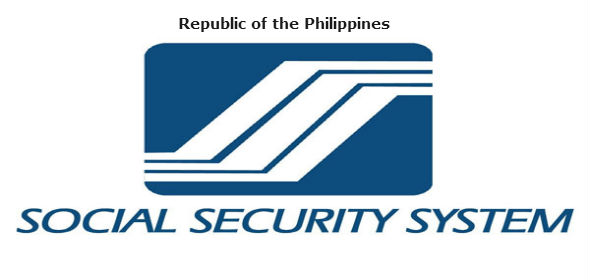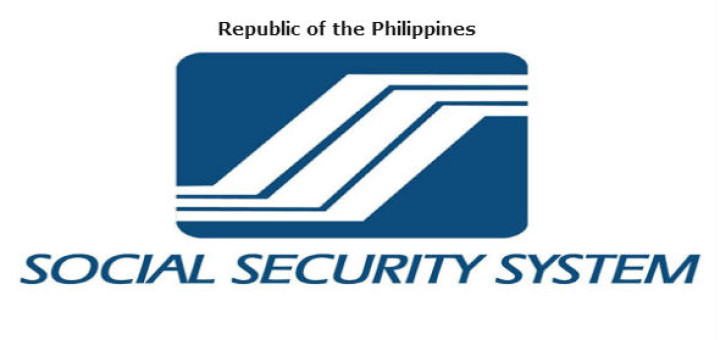 IMPORTANT TIPS BEFORE APPLYING FOR SSS NUMBER ONLINE
Make sure you have an active and accessible email address because that's how you'll be notified of the first and second phases of the application process.
Make sure that the email address has never been used before for another person's SSS Online Registration. If you're not sure about it, just create a new email address.
SSS Links

Click here to go to the SSS website homepage where you can see the image link at the lower half of the screen that says, "NO SSS NUMBER YET? Apply Online!"
Click here to find the shortcut link to the above
Click here to find the Applicant Record Verification page
Note: If you go straight to the third link and the page disappears or shows an error because it took you some time to complete the first phase of the application process, just refresh the page or go back to the first or second link above to be directed back to the Applicant Record Verification page.
STEPS on How to Get SSS Number Online
Fill out the Applicant Record Verification form with your correct name and birth date.

Enter your active and accessible email address.

Fill in the Word Verification box for security and click Submit.

A link from SSS will be sent to your email.

If you don't receive it, check your spam folder as it might have been misclassified as spam because it contains a link.

Click the link to be directed to the second phase of the application process where you will need to enter your basic information.

It clicking the link doesn't work, copy the link and paste it in the browser that you are using.

If the link still doesn't work, copy and paste it in another browser. Take note that SSS website works best on Internet Explorer. If it doesn't work, try other browsers like Google Chrome and Mozilla Firefox or Safari if you're using an Apple device.

Confirmation link is only good for 5 days. If you fail to complete the form within 5 days, you might have to go back to Step 1 and do it all over again.
Fill out the Basic Information form.

In the Review Page, check if all the information you entered are correct. If something's wrong or if you need to edit an entry, just click PREVIOUS and correct it.

If everything's correct, click Generate SS Number on the lower right portion of the page.
If the SSS Number application is successful, your Social Security Number will be shown on the screen, together with your name and date of birth.
Please take note that the issued SSS number would be considered as "temporary," and you have to convert it to permanent status by presenting the required documents to any SSS branch.
Once you have successfully changed the temporary SSS number to permanent, it can be used to file for various SSS benefits and loan privileges, as well as to apply for the UMID [Unified Multipurpose Identification] card if at least one monthly contribution has already been posted.
FURTHER INSTRUCTIONS AFTER GETTING THE SSS NUMBER ONLINE:
Click the Print SSS Number Slip button and print the form
You don't need to print the Personal Record Form. If you do, make sure that you don't sign it yet because you need to sign it in the presence of an SSS MSR Officer.
Submit your SSS Number Slip and the required documents to the SSS branch near you. (Requirements will be shown on the page)
For married applicants, bring a copy of your Marriage Contract.
For applicants with children, bring their Birth Certificate.
For the non-working spouse, your working spouse must sign before his or her name on the printed Personal Record Form. This is to signify that your spouse agrees with your SSS Membership.
According to this article from SSS, nearly 2.3 million manual application forms for SS numbers were received at SSS branches in 2014. Imagine how many people are lining up at the SSS branches to get their SS numbers and how SSS officers handle all the applications manually.
This new SSS online facility of getting SSS number online is really a huge help not only to the applicants but also to the SSS officers as well. It's easy, fast, and convenient. Thanks to SSS for making possible.
I hope this post reaches our kababayans who want to apply for SSS membership and get their SSS number so that they won't have to the SSS branch anymore and save their time and effort by just doing it online.
If you have family or friends who need this info, please LIKE and SHARE this post to them.
Comments
comments