It's July 1!
It's halfway through the year and I feel excited and pressured at the same time.
I feel excited because Christmas is coming soon. I don't know why, but whenever I think about Christmas, it just gives me a happy feeling. Part of that excitement maybe is because it's the time of giving and receiving (although we can do that anytime of the year), plus we hear the Christmas carols and see the nicest Christmas trees and Christmas lights everywhere, and the people's happy aura during the Christmas season is just kind of "infectious." I just love the feeling during Christmas. 🙂

On the other hand, I feel pressured because it's halfway through 2015 and I haven't accomplished much from my to-dos and to-accomplish lists for this year. It feels like I need to work harder and I've got to get double time on it to be able to achieve my goals or at least accomplish most of it.
This post is kinda like a bucket list. If you haven't heard of that term before, it's actually a list of the goals you want to achieve, dreams you want to fulfill and life experiences you desire to experience. Some people call it the "Life List". The things you don't want to do or the opposite of what you want to achieve can also be included on this list. It's unique for every individual so it's totally up to you on whatever it is that you want to include in your bucket list.
I started writing my bucket lists back in 2008 after I attended a leadership training with OCCI (Organizational Change and Consultancy International, Inc.), but I have never published any of my bucket lists anywhere. This is the first time that I will share my list and there are two main reasons why I'm doing this. First is, I want to be constantly reminded of my to-accomplish list and I hope I will be more focused and motivated to push harder to achieve what I want to achieve. Second is, I hope that this bucket list of mine will also inspire others, including you, to also create your own bucket list.
Bucket lists can be divided into different categories of goals like Personal Development, Professional or Career, Physical or Fitness, Travel or Adventure, Financial, Spiritual, and others.
Bucket lists can either be private or public – meaning we can choose which of our goals are we willing to share publicly. If we're not comfortable sharing it with others, then it's better to keep it to ourselves. It's fine as long as we know what we want to achieve and we take action steps to make it happen.
So here's my bucket list:
(Updated July 1, 2015)
Write an e-book about personal finance and investments.
Write a book about personal finance and investments.
Speak about personal finance and investments in a seminar or workshop.
Speak about how to create a blog from scratch.
Be interviewed on TV especially at the ANC On the Money Show.
Achieve my weight when I was still single, which was around 120-130 lbs. (Now I'm still at 175 lbs.)
Travel to Boracay with my family.
Travel out of the country with hubby and baby.
Have my own car before I turn 31. I'm 29 y/o now.
Have our own house and lot with garage before 35.
Be a member of Couples for Christ or any spiritual group for married couples. (My husband is not yet ready for this, but I'm praying for it.)
Open a separate investment account for my baby's educational funds.
Open a separate investment account for Yaya's "retirement" fund (for the education of her children or house renovation) when she decides to resign and go home for good.
Perform Arnis Kata, sinawali, and mano-mano in an exhibition; join Arnis tournament; and teach Arnis to students. (I used to do all these before when I was an Arnis Varsity in college).

Be a host or Emcee in a conference or other big events.
Join a 3K Fun Run with hubby.
Watch a live concert with hubby.
Get paid by being a personal coach teaching the basics of the stock market.
Run a contest on Pinay Investor for its first year anniversary this July 2015.
Treat my parents to a romantic date.
Alexa Rank of less than 1M by July 2015. Now Pinay Investor is at 1.2M Global Rank.
To be interviewed and be heard on the radio.
I have already accomplished and achieved some of the items on my bucket list including:
(To date, I have already created 4 blog sites from scratch. Pinay Investor is one of them).
(2 of my blogs are already earning through ads. Not much but it's slowly earning).
(I created my YouTube Channel, Pinay Investor, in March 2015).
Meet ANC On the Money Main Host, Edric Mendoza
(I first met him at the TMA Homeschooling Conference on March 12, 2015)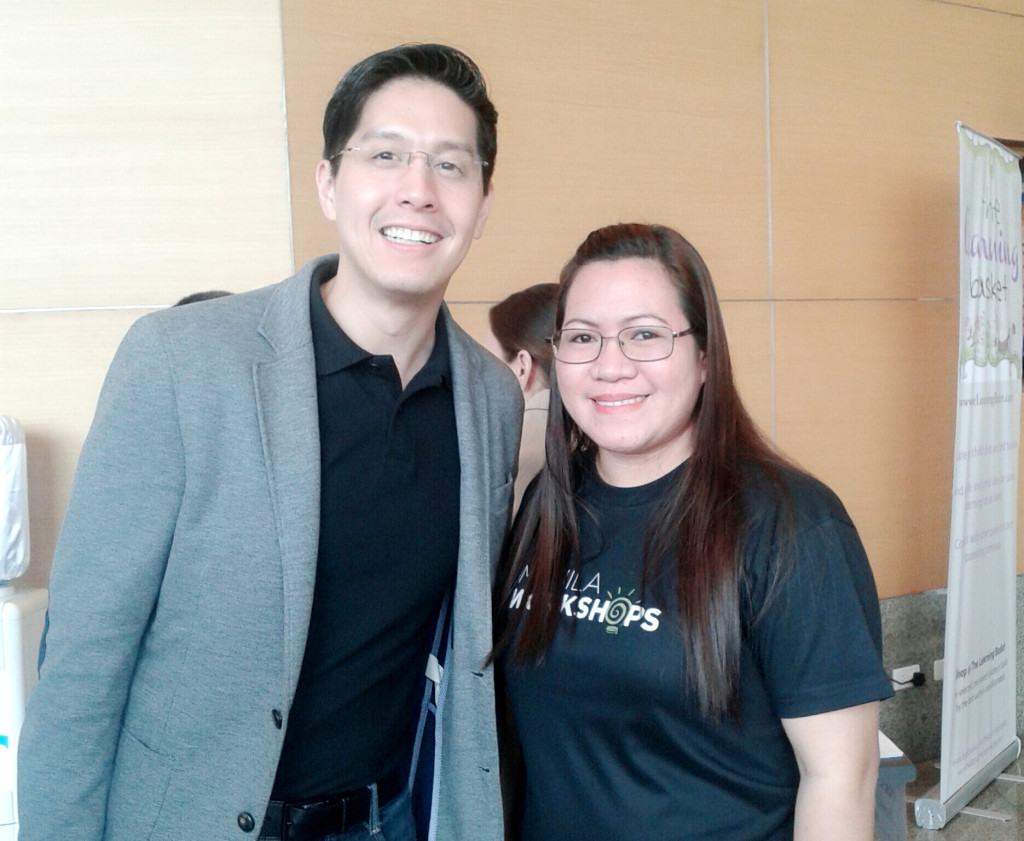 Meet ANC On the Money Resident Financial Advisor, Salve Duplito
(I first met her at the Homepossible Elevate Event sponsored by Avida on March 14, 2015)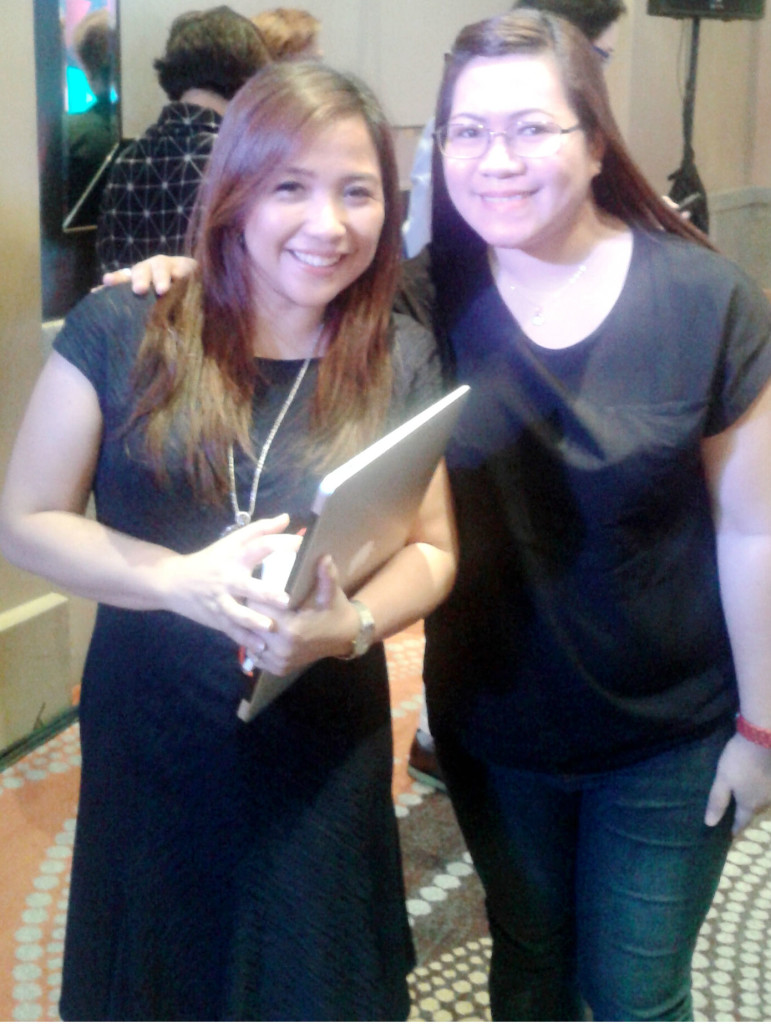 (I first met Ginger Arboleda at the WAHM 101 Seminar and now I work with her at Manila Workshops both as a Workshop Director and a Speaker).
(I've been an avid reader of Ready to be Rich Blog before I met its founder, Fitz Villafuerte. Now I work with him in some of our seminars and projects).
I'm happy to be in the field of Personal Finance because it gives me the opportunity to meet and work with financial experts like Marvin Germo, Randell Tiongson, and a whole lot more).
(I won $500 for having the most number of likes on a comment that I posted on Facebook)
(I also won some free seats to seminars and events by answering a survey or by following some instructions on a blog post).
These are just some of the items that I picked from my bucket list, which I have written on my notebook. I will update this list on this post from time to time.
How about you? Do you also have your own bucket list? If you don't have one yet, then try it now. It's fun! 🙂

Comments
comments