It's the first day of December and it's 24 days before Christmas so let me be the first to greet you, "Merry Christmas and Happy New Year!" 🙂
It's been three months since I last posted on this blog and I am excited to share with you some updates about #PinayInvestor and a little bit about my personal life.
Stats

In terms of stats, this blog still gets more than 1,000 unique visitors per day, 40K+ visits monthly, 100K+ pages monthly, and 1M+ hits monthly and this is purely organic (no paid traffic).
Pinay Investor Facebook Page has 19,870 likes while Pinay Investor YouTube Channel has 3,800 subscribers as of this writing.
And oh btw, I also created an e-book on how to invest in the stock market for beginners. You can download this e-book for FREE when you subscribe to my newsletter on the sidebar or at the bottom of this page.
Does this blog earn?
To be honest, this blog doesn't earn that much. I tried applying for Google AdSense several times, but to no avail.
The only ads I have in here are those from Innity and Infolinks.
I used to have a lot of these ads before and I used to earn more, but I tried to limit them to improve the user experience. I know how it feels when you're browsing a page with tons of ads popping out everywhere.
The income of this blog is just enough to cover the annual payment of my domains and web hosting service (Hostgator).
I launched other blogs
Since I could not monetize this blog with Google AdSense, I created other blogs including ThePinayInvestor.com and that's one of the reasons why I haven't been able to update this blog in a while.
I conducted 3 runs of Home-based 101 Workshop
I have been blogging for over two years now and a portion of my income comes from blogging.
When a friend of mine asked me if I could share my blogging experience, I got excited but I was a bit nervous at first because I honestly don't consider myself as an expert in blogging.
I may not earn a lot (yet) from blogging, but I'm happy because I'm able to work from home while I take care of my daughter (and husband).
I realized that this might also be a good opportunity for other moms (and dads) who are considering to work from home.
So, I agreed to collaborate with Jane Maghanoy (also a WAHM) and we came up with the Home-based 101 Workshop, where she shares her experience as a Virtual Assistant and I as a Blogger.
We conducted our first run on August 27, 2016 and it was a success!  We received positive feedback from our participants.
Then we had a re-run on October 1, 2016. We received more requests to have another run so we decided to have our final run for the year last week, November 26, 2016.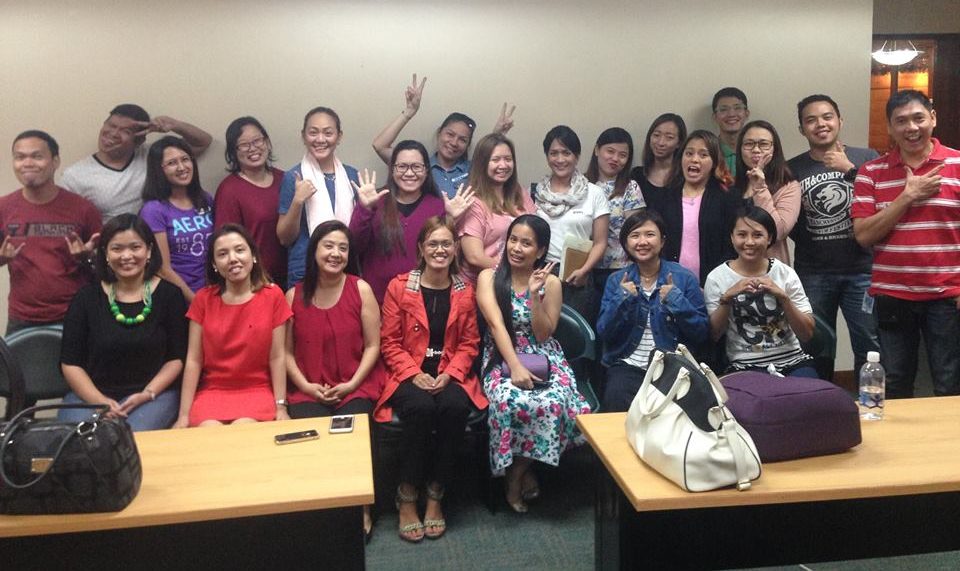 It was fulfilling to have shared my knowledge and experience in blogging. I never thought that this topic would be interesting to other people until I conducted the workshop.  
I shared tips on how to create a blog from scratch in 6 easy steps even without prior knowledge in computer programming or website development. I also shared some strategies on how to make money blogging through ads, affiliate marketing, and more.
I also just started offering consultation services on how to create a blog and earn from it. If you're also interested, please feel free to CONTACT ME so we can discuss further.
We're also planning to conduct a series of workshops about blogging for next year.
My new e-Book
I launched my first e-book entitled, "How to Quit your Job and Start Working from Home" last July.
You can read the first 20 pages for free and you have the option to purchase the complete version for a fee if you find my story interesting. 🙂 You can DOWNLOAD it here.
I attended YouTube Creator Day and Blogapalooza
It was an honor to have been invited by YouTube or Google Philippines to the YouTube Creator Day which was held last September 14, 2016.
I created my YouTube Channel last year and so far, I already have almost 4,000 subscribers. It's not a lot compared to other YouTubers' channels that's why I was surprised when I received their invitation.
It was an inspiring and fun event. I was also able to meet other YouTubers like Wil Dasovich, Erwan Heussaff, Michelle Dy, and a lot more.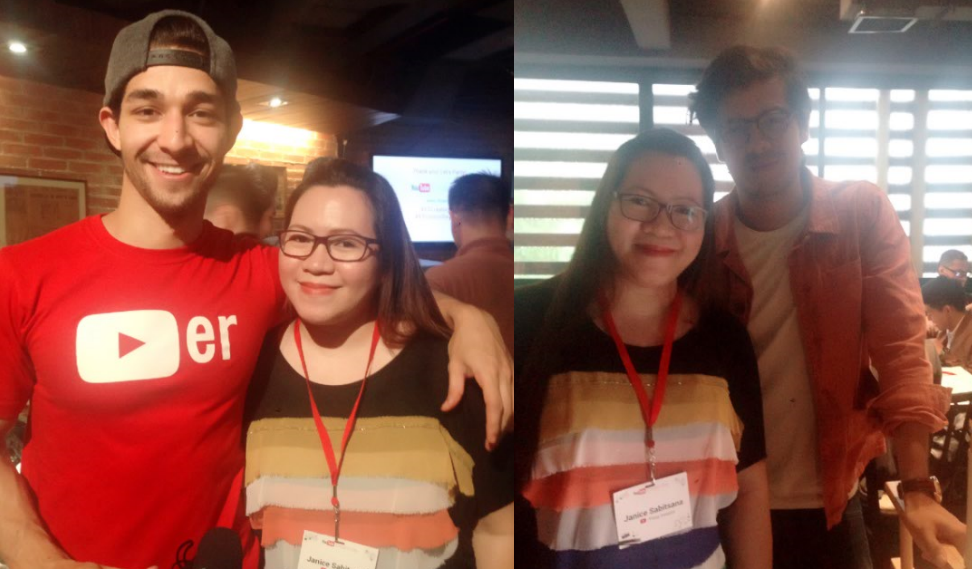 I also attended Blogapalooza last November 5, 2016, where I brought with me my little girl, who's also an aspiring blogger and vlogger. 🙂

Aside from those events, I also attended the Millionaire Mindset Intensive on February 27-29, 2016 and The Pursuit of Wealth and HappYness with Chris Gardner and other International Speakers on November 4, 2016.
What's next for Pinay Investor
This is my first blog and even if it doesn't give me a lot of income compared to my other newer blogs, this will always be my first love. This site will remain and I will never let go of this domain.
I'm keeping this blog because I know that some of my articles here are still valuable to other people.
And even if I'm no longer as active as I used to be in posting articles here, I'm grateful that this site still gets a lot of traffic and I still get a lot of messages from people thanking me for the articles that I've written before.
That's why I want to sincerely thank you for your trust and support.
I still don't know what articles or topics to post next since I already have ThePinayInvestor.com, but I will keep you posted on what's new with this blog or my plans.
Say "Hi!" 🙂
I still get a lot of traffic on this site based on analytics, but can you at least give me a shout out or simply say "Hi" at the comment section below to let me know someone is visiting my site? 🙂
Promise, I will reply to your comment! 🙂