It's the last day of 2016 and I thought it may be a good time to share how this year went in terms of my Blogging and Internet Marketing endeavors or simply my "home-based career".
I still get questioned a lot by family members and friends on what I really do and how I earn as a blogger. And as usual, I still have a hard time explaining to them what Internet Marketing is and how it works.
It's actually a bit complicated, but basically, what I do is I publish articles on my blogs, I share it on Facebook, and I earn money through ads like Google Adsense.
To be completely honest, I don't earn that much yet from blogging. I just started monetizing my blogs a few months ago and I'm continuously learning…
A huge chunk of what I earned from blogging in 2016 has been reinvested in my education including online courses and software programs to enhance my skills and strategies in online marketing.
This 2017, I'm looking forward to implementing the strategies I learned and taking massive actions to achieve my goals.
But before we jump off to the upcoming year, let me share with you first my Top 3 Achievements and Top 3 Mistakes or Areas for Improvement in 2016, and my Top 3 Goals in 2017.
Are you ready? 🙂

Here we go…
My Top 3 Achievements in 2016
I got my first car on my 30th birthday.
It was around January 2016 when I set this goal of having my first car on or before my 30th birthday.
I wasn't really that serious about this because I knew I couldn't afford it.
After I attended the 3-day Millionaire Mindset Intensive event in February, I was so inspired and motivated to work hard that I felt like I will do anything and everything to achieve that goal. 
It wasn't the best and the most expensive car, but I did it!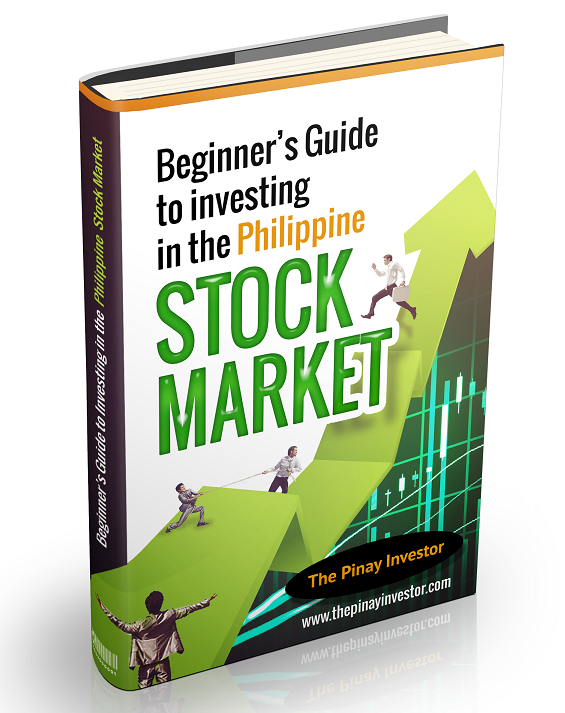 I launched 2 e-books
I have always wanted to write a book, but I've been delaying it because of my many fears – fear that I'm not good enough, fear that nobody will read it, and fear of what people will say after reading it…
When I finally committed to write my first book and when I set a timeline, that's when I realized that I can do it… that nothing is impossible if you make the decision to take action.
Here are my ebooks:
I may not have written the perfect book, but I'm glad I've made the first step…
I conducted 3 runs of my Blogging workshop
I used to be a trainer and I'm truly passionate about teaching. But after I resigned and became a work-at-home mom, I lost my confidence in public speaking.
When I was presented with this opportunity to conduct a workshop about blogging, I was hesitant at first because I wasn't confident about myself anymore.
But I realized that it's not really about me after all… It's about how my talk will impact and make a difference in the lives of the participants.
And it's indeed very fulfilling…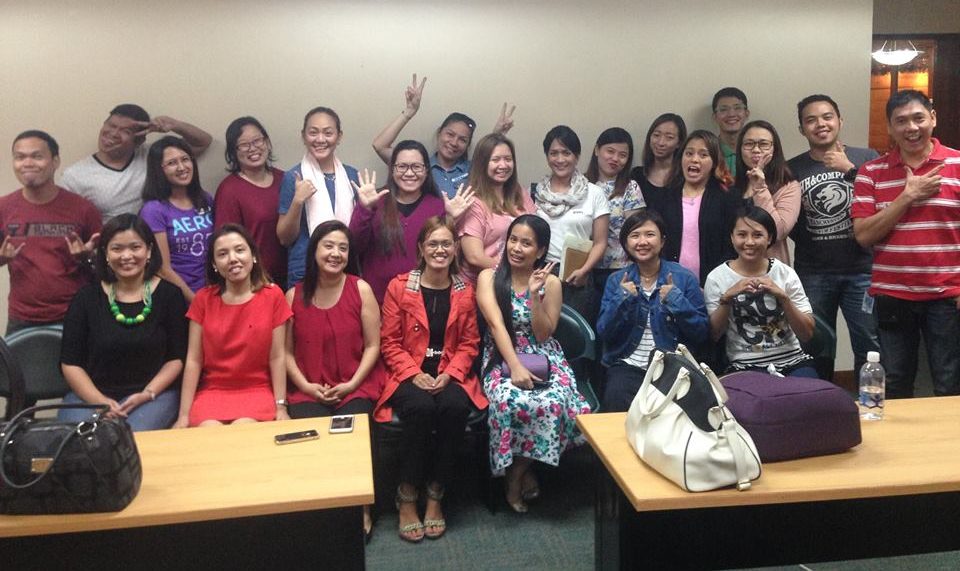 My Top 3 Mistakes or AFIs in 2016
Multitasking or trying to do multiple things at the same time
I was very excited when I received my first $100 revenue from blogging. I thought if I will create 4 more blogs, I will receive $500 per month..
So what I did was I created and launched 4 new blogs at the same time.
Yes, it was exciting at first and I was really motivated, but I eventually got overwhelmed until it came to a point when I didn't know which one to focus on anymore.
Lesson Learned:
When you try to do many things at the same time, your energy gets spread out. Instead of focusing on one project or task at a time with your full 100% attention and energy, you tend to spread them out to all the other projects that you're working on. As a result, you don't get your desired outcome.
Following several mentors and subscribing to multiple newsletters
I started following one expert, then he mentioned other experts whom I also followed, then I followed more until I noticed that my email has already been flooded with so many newsletters.
Because they're all good in their areas of expertise (blogging, affiliate marketing, business, social media, video marketing, personal development, etc.), I didn't know anymore what email to read and who to follow…
And in trying to be "Jack of all trades", I was not able to focus on one area of expertise and I ended up doing nothing.
Taking various courses or programs
I enrolled in different courses but I didn't give my 100% commitment to follow the lessons and take actions.
I tried affiliate marketing, e-book publishing, video marketing, among others…
When the lessons get more challenging or I feel like I don't have the resources to be successful in that area, I easily give up and try a different course again.
It's a good idea to take courses or coaching programs to hone your skills, but if you don't implement it, if you don't take action…
…then you're just wasting your time and money.
 And I admit, this is something that I need to improve on in 2017…
My Biggest Lesson…
Did you notice the pattern here?
Yes, I have been trying to multitask and I thought I am a superwoman by doing multiple things at the same time.
Reading emails while listening to a webinar; texting while walking or cooking; creating an article while feeding the baby; posting articles on my FB pages and reading the news feeds or watching videos on Youtube…
These are just some of what I do and I thought I was being productive at that.
But I realized that too much multitasking can actually make me LESS efficient.
Don't you agree?
So, in 2017, I will do my best to FOCUS on one thing or task at a time and give my 100% attention to come up with extraordinary results.
Hence, the first on my list of books to read in 2017 is the "The ONE Thing" by Gary Keller and Jay Papasan.
Top 3 Things that I want to focus on in 2017
Affiliate Marketing
Among the courses that I've tried, I truly believe that there's a huge opportunity in Affiliate Marketing.
That's why in 2017, I want to focus on Affiliate Marketing and I'm going to start by reviewing all the lessons in my Affiliate Marketing programs and implement them.
And I need to consistently remind myself of this:
One course at a time… One mentor at a time… One project at a time… and One step at a time…
Personality Development and Continuous Learning
Read books and watch inspirational or motivational movies.
What's common among the most successful people in the world is that they're readers. Reading is part of their routine and it plays a big role in their success.
I know that reading can take us a long way that's why this 2017, my goal is to read at least 1 book per month. I know I can do better than this but this is enough to start…
Here are some of the books that I commit to read this 2017:
The ONE Thing (Gary Keller and Jay Papasan)
Think and Grow Rich (by Napoleon Hill)
How Successful People Think (by John Maxwell)
The rest are related to Internet Marketing and Personality Development.
Outsourcing and Delegating Tasks
Most of the time, I try to do things all by myself…
Be it be as simple as deleting spam comments on my blogs or as complicated as creating websites and optimizing pages, I always want to "do it all".
I guess I'm afraid of delegating tasks because I don't trust them enough that they can do it the way I do.
And that's something that I need to change in 2017.
I need to focus on more important tasks and outsource or delegate simpler tasks to somebody else.
I've been thinking of hiring a full-time VA, but of course there are a lot factors to consider before having someone to work very closely with including my capacity to pay her and the list of tasks that I want to delegate.
This is challenging but I know this is doable…
It's been a long post and if you've made it this far, thank you for reading! 🙂
I hope you found value and learn something from this post and I'm looking forward to sharing you more of what 2017 is going to offer…
Happy new year and let's make this year our best year ever!
Together, let's chase and achieve our goals this year! Cheers! 🙂