$5.7 Million, anyone? – Just Another Email Spam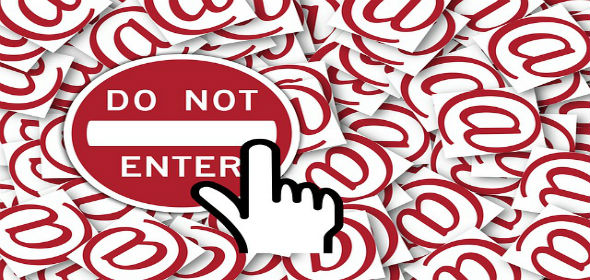 One of the first things I do everyday is to check emails. And this morning, one email caught my attention. The subject was "Very Important" and it was from an unfamiliar sender. I got curious so I opened and read it right away. I was surprised with the content of the message and I even reread it to make sure I understood it correctly.
Here's what it says…
 

Dear friend

I am Barrister Jerome Lewe I want to inform you of my late client Boris Germano,who deposited the sum of $5,700.000 Five million seven hundred thousand united states dollars in the bank here in Lome Togo, He died in July 2007 with his family in a car accident.

The bank gave me the final mandate to present any relative of my late client, for the claim of the fund or they will have the fund confiscated into the state treasury, if not claimed.

After a long search to find any member of his family to claim the fund but I couldn't, before I found you bearing the same name with him. I contacted you because you can perfectly fit in as next of kin, We can work together to claim this fund please I would like you to help me out, so I can present you as the
relative of my late client, so we can claim the fund and share it.

If you are willing to do the transaction kingly contact me direct on my e-mail I will give you more details.

Thanks
Barrister Jerome Lewe
After reading this message, my first reaction was, "Who is Boris Germano?"
We have the same last name but I don't think I have a relative named Boris. I spent a few minutes trying to remember if we actually have this name "Boris Germano" in our clan (we just had our grand clan reunion last May 2014), but nah, nada! I really can't think of anybody with that name. Then I suddenly thought that maybe, he's really a distant relative. Someone I don't know but maybe my parents and other relatives do…
Then I remember the message. The sender said that this certain Boris Germano has deposited $5,700,000 in the bank in Lome, Togo. And the reason he contacted me was because he thinks I can perfectly fit in as a next of kin and we can work together to claim and share that fund!
And I was like, seriously now? That is a huuuuuuuuge sum of money and I can't even think of where I will spend that amount if I will have it. But I don't even know where Lome, Togo is. And why would I share the fund with him? He's not even a relative! 🙂
I already knew that something was "fishy" on that email but I still did my research. I first searched for Boris Germano on google and I didn't find anyone with that name. Not even one. There were a lot of Boris's and Germano's but no one got the exact same name. Or maybe he's not into social media that's why he's not searchable on the web, hehe.
Afterwards, I searched for the name of the sender, Jerome Lewe.
Surprise! 🙂

My suspicion was right. He is a spammer! His name is popular on the web for sending email spams. And here's what he does… He sends the same email to different people but the only difference is the last name of Boris which is set to be similar to the email recipient's last name. Very nice trick indeed.
I was actually planning to respond to the email to know what he would say next. But I decided not to because I'm afraid that my computer might get a malware or worse, he might be able to get my personal information through my IP address. I know these guys are really tech savvy. So yeah, I just ignored it.
Lesson for the day, if you receive an email similar to this, just ignore it. More often than not, emails like these are spams and they're absolutely not true. And almost always, email spams have misspelled words and incorrect grammar. Didn't you notice it?
And like what other people say, if it's too good to be true, then it probably is either a SPAM or a SCAM! So beware and be safe everyone! Forget about that $5,700,000! 😉