How our Health Card helped us SAVE P50,000 for Hospital Bill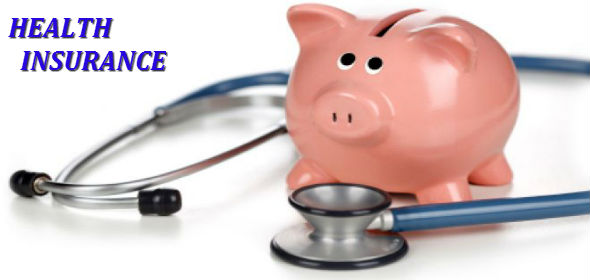 It's been a week since my daughter was discharged from the hospital (full story here) and I just want to share how our health card saved us from paying more than P50,000 for the hospital bill.
She was hospitalized for 10 days at the World Citi Medical Center (WCMC) in Quezon City and was admitted in an "open private room" at P2,200 per day rate (a large room with bathroom, AC, cable TV, telephone, and fridge).
Before we went to the hospital, I contacted our health card provider first and they confirmed that our card is still active until the end of November 2014. At the hospital, I personally spoke with the hospital's Admission Personnel and their Liaison Officer, and a representative from our health card provider through phone. I made sure that my daughter's hospitalization would be covered by our health card before they admit her; otherwise, I'd have to take her to another hospital which is much more affordable than WCMC.
Here's the thing…
My daughter was given her own health card with a coverage of P130,000 per illness and this was provided by my husband's previous employer as one of their company benefits. He resigned from this company last April 2014 and he is currently employed in his new company with no health card provided since he's still a probationary employee.
After a long verification process with the hospital personnel and health card provider, my daughter's admission at WCMC was finally approved with full coverage except for a portion of the bill that was supposed to be shouldered by Philhealth.
As for Philhealth, the member is required to have at least 6 months of contributions from the date of admission. That sounded like another issue because my husband has only been employed in his new company for 3 months and was unemployed for 3 months prior without contributions after he resigned from his previous company in April.
The Philhealth personnel at WCMC was kind of confused with the situation and she initially advised us to accomplish and submit duly signed CF1 form with Certificate of Contribution from his previous company. But she later advised that we should get those requirements from my husband's current company instead. That's what we did and we also got a copy of his MDR (member's data record) at the Philhealth office in Alimall Cubao.
Our total hospital bill was P59,000. P9,000 was covered by Philhealth and the rest was covered by our health card provider. We also paid P500 for miscellaneous fee.
Our daughter, Macey, is doing pretty well now and we're very thankful to my husband's previous company for providing us a health card that even if he's no longer with the company, he was still able to avail of its benefits. It's the second time that we used that health card for hospitalization. The first was when my mother-in-law was hospitalized and everything was also covered by the card and it happened during his first month of employment in the company.
That family health card is expiring very soon (end of November 2014) and my husband doesn't have a new one yet from his current company. I also have none as of the moment because I am self-employed and the health card that was given to me by my previous company is also expiring this month.
What I needed to do now is to find a good health card package that is within our budget and that could cater to our health needs especially when our little one gets sick again (hopefully not again). I know that having a health card is also one way of securing not only our health but also our pockets.
Sabi nga ng isang commercial, "mahal magkasakit".
I also believe that prevention is better than cure. But in some cases, sickness happens no matter how much we try to take care of ourselves and prevent from having diseases/illnesses. And this is one of the reasons why aside from saving a portion of our income for emergency fund, it's also necessary to have a good health card coverage much like having a life insurance.
"Good health is not something we can buy. However, it can be an extremely valuable savings account." -Anne Wilson Schaef-
If you've reached this far, you're probably curious now on what health card we have. It's actually Maxicare. In my previous company of 7 years, our health card provider was also Maxicare and I never had any issue with them. This is my first choice of health card should I get one for my family but I'm also considering other options out there.
How about you, what's your health card and how's your experience with your provider?