Members of the Philippine Social Security System are encouraged to register their SSS account online for faster and convenient viewing of SSS contributions.
Once you're registered, you can also view and file benefit claims such as retirement or disability pension, maternity benefit, and sickness benefit. You can also apply for salary, educational, or housing loan through your online account.
The online platform of SSS indeed has a lot of advantages. If you are not yet registered, just follow this complete step-by-step guide on how to register your SSS account.
1. Go to https://sss.gov.ph.
2. Under 'Not Yet Registered in My.SSS', click 'Click Here'.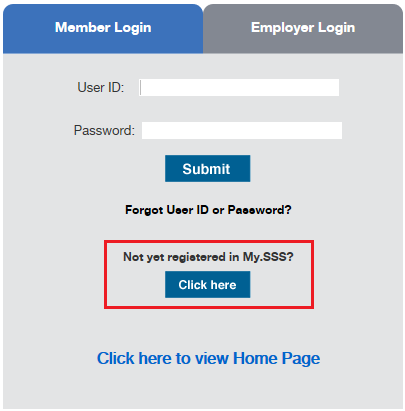 3. To register as SSS member online, you need to choose one of the information below.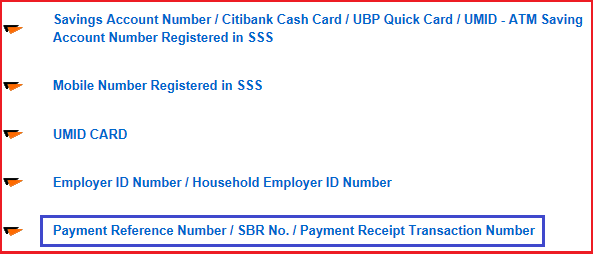 In my case, I registered using the Payment Reference Number which is found on the receipt when I paid my contribution at the SSS branch.
4. Fill out the User Registration Form with all the required information.
Below is the continuation of the registration form. Make sure to enter your correct address and the Reference Number. After that, you need to enter the code shown at the bottom, then click the box to accept the terms and conditions, and finally click on Submit.



5. A confirmation message will show up on the screen if your registration is successful.
In my case, I received the email notification after 5 minutes.
6. Check your email inbox for the system notification from SSS. It should come  from web.notifications@sss.gov.ph with the subject, SSS Web Registration. It contains the User ID and the link to activate your SSS online account or My.SSS. 
Take note that you need to activate your account within 5 working days, otherwise, the activation link will expire and you will need to register again.
7. Click the Activation Link in the email (below your User ID). Or, right click "clicking here" and copy link to your preferred browser (Internet Explorer, Mozilla, or Google Chrome).
This is the page where you're going to set your Password.
Take note of the following when setting your password:
Length must be 8-20 alpha-numeric characters.
First character must be alphabetic.
No special characters and must be different from the User ID. (Ex. JDCruz08)

8. After you successfully set your password, you will be logged in automatically to your SSS online account.

Take note of your User ID and Password so that you can access your SSS online account anytime you want. When you're logged in, you can access all the features and services that My.SSS offers including:
viewing your SSS contributions
viewing and filing your SSS benefit claims
viewing your SSS loan statement of account
How to Check your SSS Contributions
If you want to know how much you've contributed to SSS as a member, just log in to your SSS online account at sss.gov.ph and enter your User ID and Password.
Once you're successfully logged in, hover your mouse to E-Services, then click Inquiry underneath it.

Under Member Info, click Actual Premiums.
You can now view your monthly premiums or contributions to SSS online without going to the SSS branch. Just login to My.SSS using your computer or smartphone with internet connection. It's fast, easy and convenient.

7 Tips for Successful Registration to My.SSS
Use Internet Explorer to open the SSS website. While you can view the website using other browsers, it is specially designed to work on Internet Explorer that's why it's highly recommended by SSS.
Before you register, make sure you have the required information such as the SS number or Reference Number to make the registration easier to accomplish.
Enter the correct information on the registration form. Your personal information must match with the SSS records.
Use an email address that is active, accessible, and has not been previously used to register to SSS.
Activate your SSS account within 5 days to avoid repeating the registration process.
Set a password based on the given guidelines.
Write down your User ID and Password in your notebook or in a safe excel file for your reference.
To keep your account safe, don't share your account and login information to others. If you log in to the SSS website using a public computer, make sure to log out from your SSS online account after.
It's important that you access your account regularly to see your contributions and loan statements. This will help you ensure that your contribution and/or loan payments are posted accurately.
Contact SSS 
For inquiries about SSS online registration, you may send an email to onlineserviceassistance@sss.gov.ph. Indicate your Common Reference Number (CRN) or SS Number and complete name in your letter.
You may also contact the SSS call center at 920-6446 to 55. For general inquiries, you may email member_relations@sss.gov.ph. 
***This post is an update to our older post: How to Register or Sign-up for SSS ONLINE Membership Account.