Forex Seminar by MTrading
Because I wanted to learn more about forex, I searched for resources online and luckily I found seminars that are being offered by some forex brokerage firms or dealers for free. One of which was with MTrading. I contacted them via email and I received a text message from one of their account managers the next day with all the details of the seminar.
The schedule of the seminar was Wednesday and Thursday, 10AM to 4PM at their office in Makati. I confirmed my attendance the day before to reserve a slot. I reached their office at 9AM on the day of the seminar and yes I was the earliest bird. 😉
Our trainer was Ms. Cathy Silerio.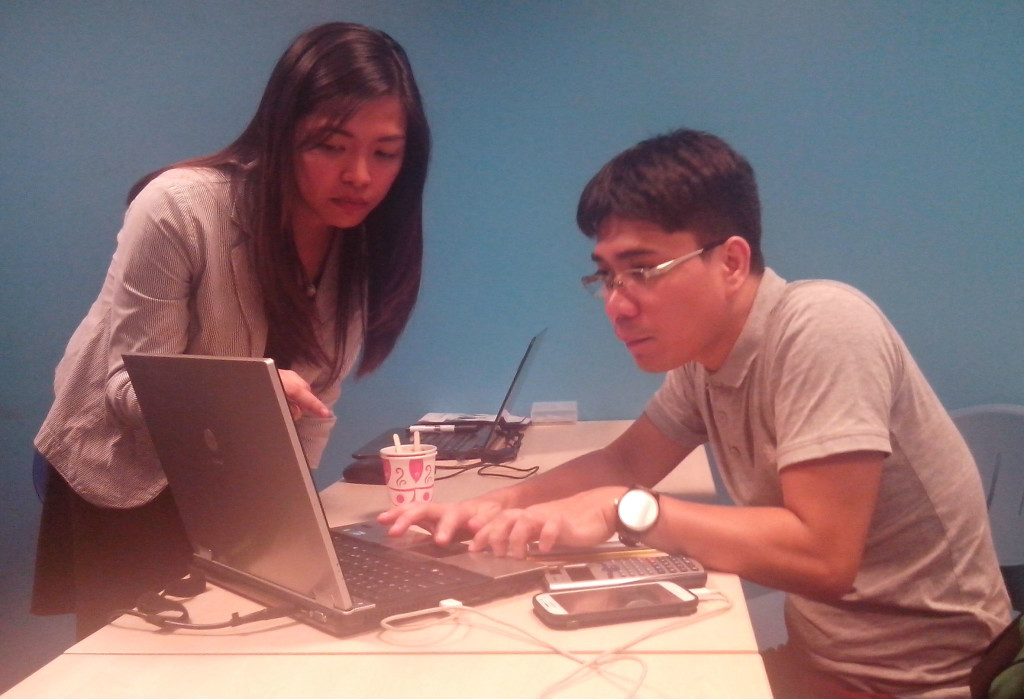 We briefly introduced ourselves and we shared how we learned about forex and MTrading.  There were around 15 attendees that day and most of us learned about MTrading from the recently held Money Summit and Wealth Expo 2014.
The first topic in the morning was Introduction to Forex. She discussed what forex trading is, which basically is the buying and selling of currencies. In one of her slides, I was amazed to learn that forex market has a daily turnover of around USD 5 Trillion, which is way too far from the average daily trading volume of the stock market.
A lot of valuable information were discussed including the most traded currencies, currency pairs, when to buy or sell, cost of trading, spread, pips and profit, leverage, how to earn in forex, and a whole lot more. And for someone who has no idea about forex, the terms were confusing to me. Thanks to Ms. Cathy who did her best to explain these terms in a way that was easier for us to understand.
In the afternoon session, we learned more about MTrading. From Admiral Markets, they changed their Philippine brand name to MTrading to have a "fresher look" according to Ms. Cathy. But they are still affiliated with Admiral Markets, which is their mother company and with several branches worldwide.
We were also taught on how to register in the Trader's Room and open an account with MTrading. I suggest, if you attend this seminar, bring your own laptop so that you could register and open your own account real time.  Please bear with their connection though because during our seminar, the internet connection was intermittent and kind of slow. 🙂
Technical and Fundamental Analyses were also taught to us.  According to Ms. Cathy, her main objective was to make forex trading simple for us. But again, for an ambitious newbie forex student like me, it was absolutely challenging. Thanks to my brain cells for trying their best to understand the terms and charts. I could feel my nose bleeding when she started discussing Support and Resistance, Trend lines, Fibonacci Levels, Moving Averages, Relative Strength Index, and Stochastic Oscillator. Thank goodness I had a roll of toilet/tissue paper in my bag. 🙂
She ended the topic on Technical Analysis with a sample trading plan which is
"Plan your Trade! Trade your plan!"
Fundamental Analysis was supposed to be taught the next day, from 10AM to 12NN. But we requested to have it done that same day by extending the session to save our time.  Good thing they approved it thus we continued the topic on Fundamental Analysis.
The idea of Technical Analysis is that "History repeats itself" while Fundamental Analysis is that "There is always something new(s)." FA is more on looking at the economic, social, and political forces that affect the economy of a country. And as an investor/trader, we have to be up-to-date with the news and goings-on in the market.
Some people compare trading with gambling. And if I were to be asked if trading is gambling, my answer would be yes and no. Yes, forex is gambling if you enter the market without having clear trading goals and plans, and with the hope of winning out of pure luck with no technical and fundamental analyses at all. And no, trading is not gambling if you know what you're doing and you understand the factors that affect the movement of the market.
Lastly, Ms. Cathy discussed the advantages of being with MTrading. Here's a list of what they've got to say on Why choose MTrading.
Lowest spreads

Meta Trader 4

Free Education – seminars and webinars

Autochartist

Multi-Account Managers

Hassle-free Deposit
The terms may sound like a jargon but don't worry, everything will be explained to you once you attend their seminar.
I learned a lot from this seminar but I am still not comfortable with forex. Like what I mentioned in my previous post, forex is the most complex type of investment that I've encountered so far. That's why I really need to invest my time and effort learning the ins and outs of the market before I finally decide to invest using real money.  It's a good thing that there is a demo  account where I can practice trading without worrying about losing money. And when I feel that I'm already financially, emotionally, and mentally prepared, then that would be the time that I will try investing in the foreign exchange market.
Just a dislaimer, I am not in any way affiliated with MTrading or Admiral Markets as of this writing. The information on this post are based on my own understanding and interpretation of what I learned from the seminar. I am not liable for whatever results this article may bring about in your investments because you are responsible for all your decisions. If you want to know more about MTrading and the seminars that they offer, you may contact them directly or visit their website for more details.