Stock Smarts Workshops: How to Invest in Stock Market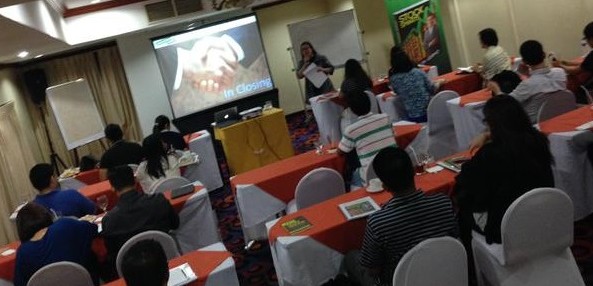 My first assignment as an Event Director of Manila Workshops was the Stock Smarts Series, in partnership with Marvin Germo. It started in January of this year and we already had four runs as of this month.
We had 4 modules during the first run, which include:
Basics of Stock Market

Intro to Technical Analysis

Advanced Technical Analysis

Fundamental Analysis
It was held at the Berjaya Hotel in Makati City, where we had a total of 41 participants for this series.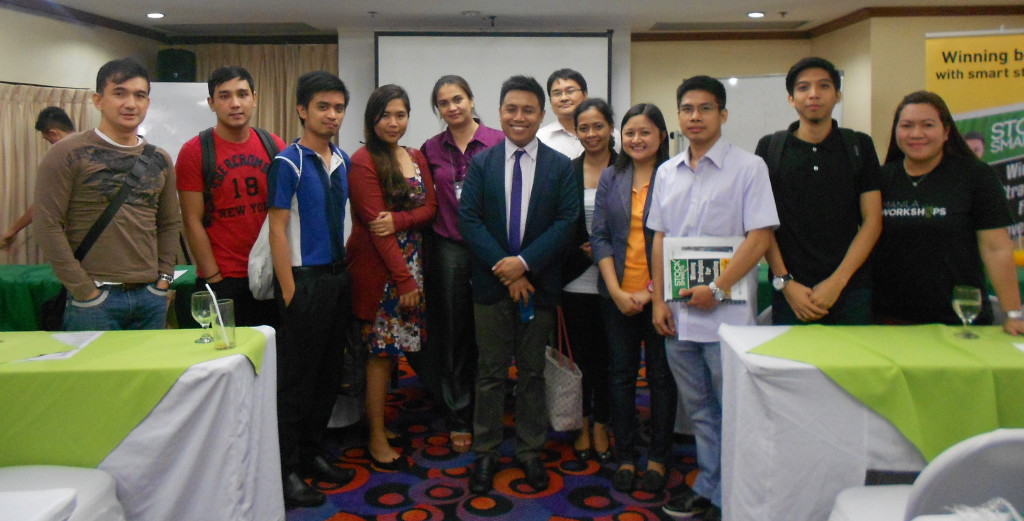 The same topics were tackled during the second run at Voffice, Fort Legend Tower, in Taguig City with a total of 25 attendees.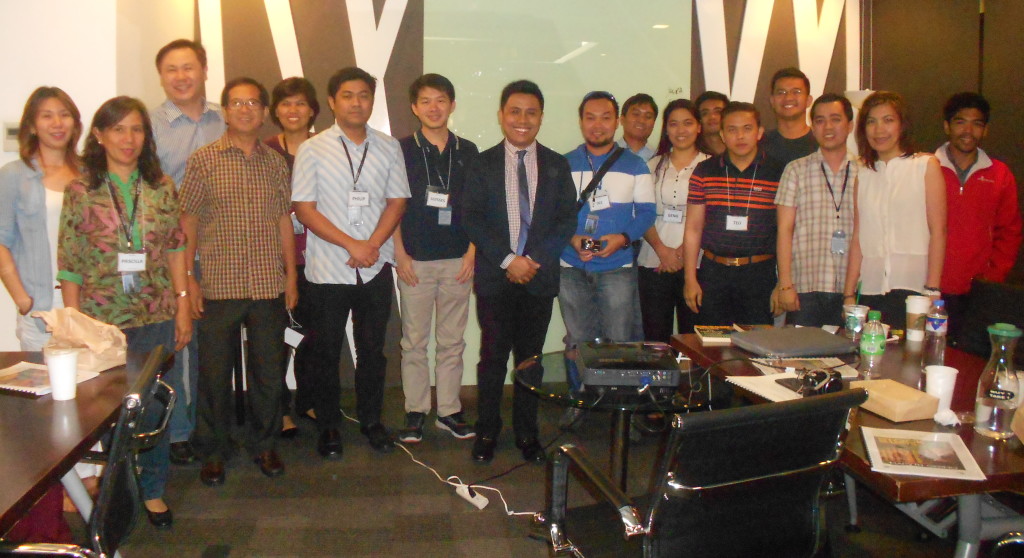 We tried a new set of modules for our third run this year and we called it the Comprehensive Technical Analysis Series, which include the following modules:
Basics and the Foundations of Technical Analysis

Market Trends, Volume Related Trading, Market Phases, and Moving Averages

Stock Market Trading Oscillators

Candlesticks, Comprehensive Chart Patterns, Fibonacci Analysis
It was held at the Freelancer Conference Hall, Ecotower, in Taguig City, where we had a total of 25 attendees. Majority enrolled for the entire course / series.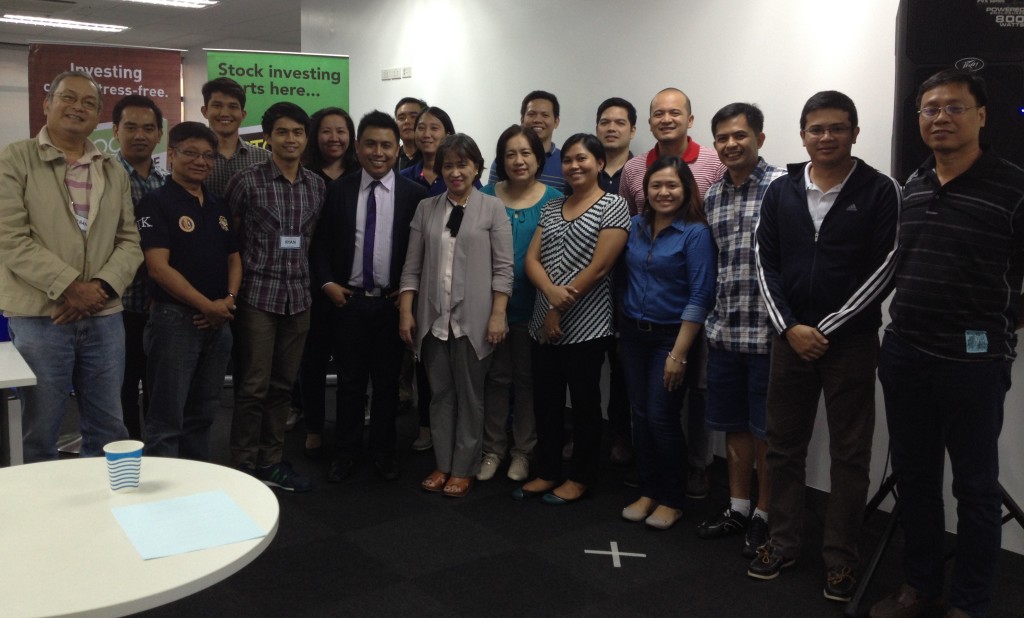 On our fourth run, we included two modules from the first run, Basics and Fundamental Analysis, and we added a new module, which is Portfolio Management. Surprisingly, this is the run where we had the most number of attendees, having a total of 45.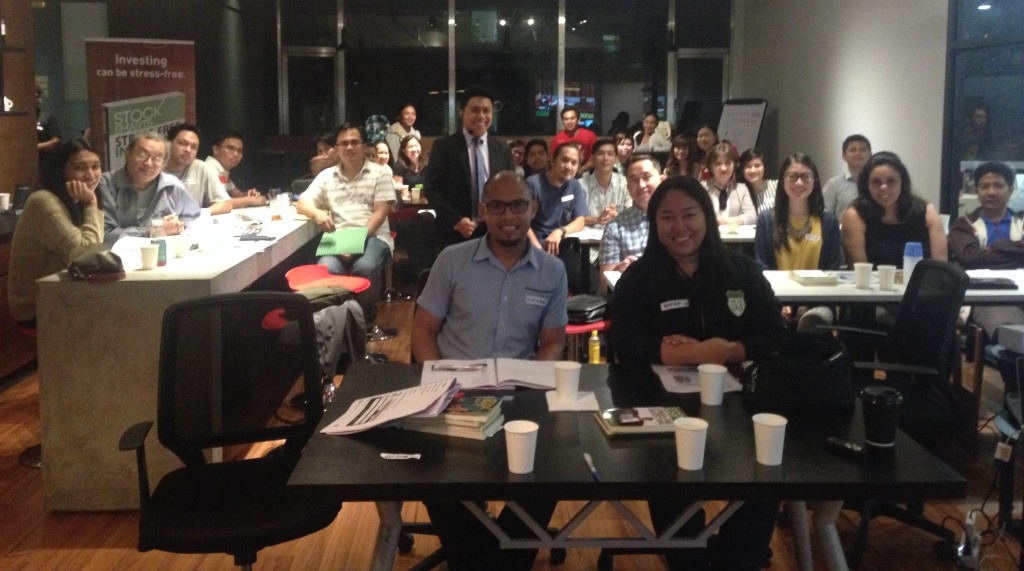 Our speaker, Marvin Germo, is a Registered Financial Planner and an author. His ability to simplify complicated investment concepts, making it easier to understand has made him one of the most sought after money speakers here and abroad. With his over seven years of experience in the Philippine financial industry, his energy and zeal to educate the Filipino people has transformed ordinary consumers into investors.
As an advocate of Financial Literacy, I'm happy and proud to be part of this project, where I get the chance to share to others the opportunity to learn more about financial education. Our economy and our country as a whole, has so much to offer, and we hope that through these workshops, we'd be able to help and encourage our kababayans to take part in its progress.
This October, we're going to have our fifth run of Stock Smarts and it will be a rerun of the Comprehensive Technical Analysis series with the same modules.
Whether you're a complete newbie in the stock market or you're already investing or trading, I personally invite you to this upcoming Stock Smarts series. Technical Analysis is one of the best tools to find the perfect timing in buying and selling stocks. Having the knowledge of Technical Analysis will help you trade or invest in the stock market with confidence.
Plus, in these workshops, participants will be given a chance to analyze stocks using the different techniques that Marvin will teach.
For more info and to register in these workshops, please visit Manila Workshops. You may also CONTACT ME directly or post your comments below.
See you there! 🙂