CLICK HERE TO READ: 2018 Complete Step-by-Step Guide to Register your SSS Account Online
I was overwhelmed with the unexpected number of comments and private emails that I received on my post about How to Register or Sign-up for SSS ONLINE Membership Account.
Most if not all of us want to register online to be able to access our SSS account without having to go the branch personally. However, there are some challenges/issues that we might encounter during the process so I wrote this post to somehow help address these issues by doing it myself and sharing some possible workarounds based from my experience.
And since SSS updated the looks of their website and the post that I've previously written was based from the old one, I decided to register again (using my MIL's account) and took screenshots so that I could share it to those who need it. And hopefully it helps. So here we go..
1. Go to https://www.sss.gov.ph/
If this is your first time to register, Hit "Click here"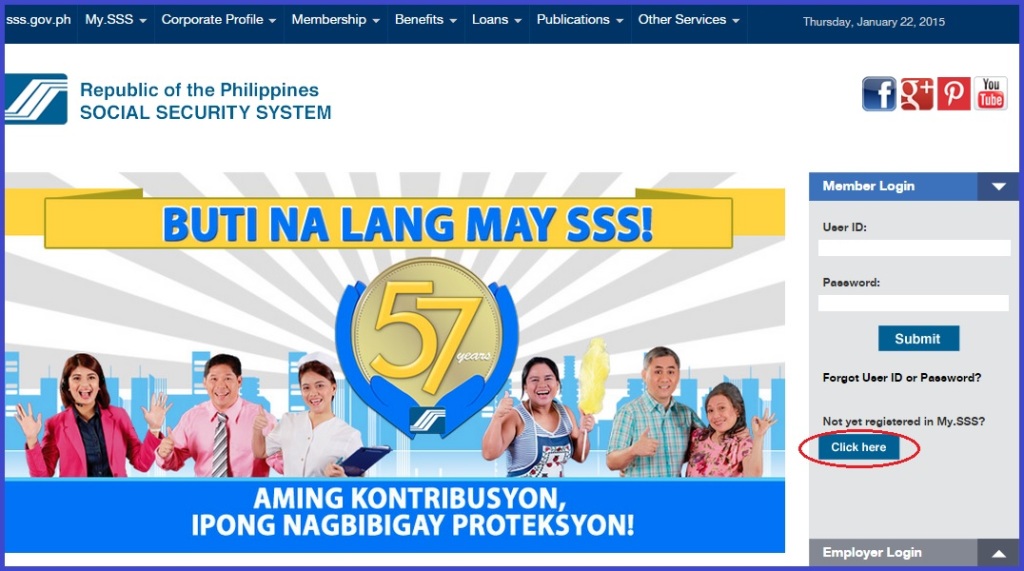 2. Fill out this form with the required information, enter the code at the bottom, and hit Submit.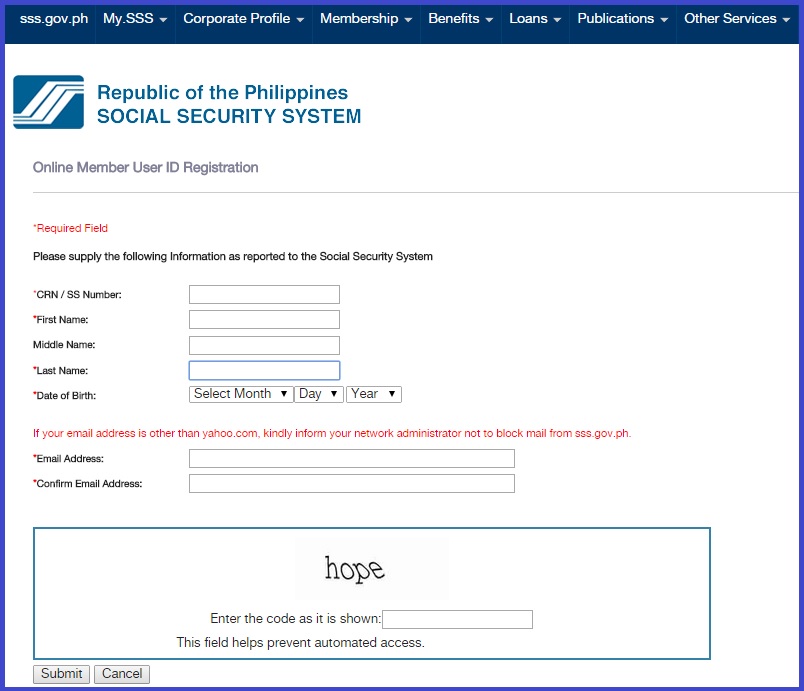 3. Once you hit Submit, this small box will appear and just hit OK to continue.
This is where most online applicants/registrants (including myself) encountered issues and got stuck.
If you're using Google Chrome, Safari, Mozilla or any other browser except IE when you accessed the website, then that may be the culprit.
So here's the TIP: Open Internet Explorer (IE), do steps 1 and 2, and hopefully this solves the issue. The cause? Well, not sure but SSS recommends using IE because that's where this website works best.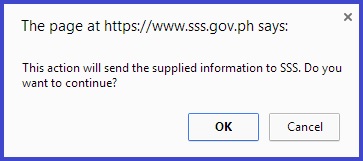 4. Enter an email address that has never been used/registered on this website.
This is another issue that some registrants had encountered (including myself again).
Like I said earlier, for the sake of creating this post and taking screenshots of the procedures, I tried to register using my MIL's SSS account. And because she doesn't have an email address, I tried to use mine and this error message in red was what I got. So again, here's the TIP: use a different email address or better yet, sign up for a new one if you continue to receive this error message.

5. As soon as the email address that you entered is accepted, you'll see this confirmation and just follow what it says.

6. Check your email and click on the link that was sent by noreply@sss.gov.ph to proceed with your registration.
7. Fill out all the required information for the Online Member User ID Registration. Follow the instructions/notes carefully and hit Submit.
Your registration application will then be validated by SSS and you will be informed of the validation results through your email. It took me an hour the last time I tried it. I just can't proceed with this application because my MIL is a voluntary member who has not paid her contributions in years and has no available receipts of her previous payments which is required here.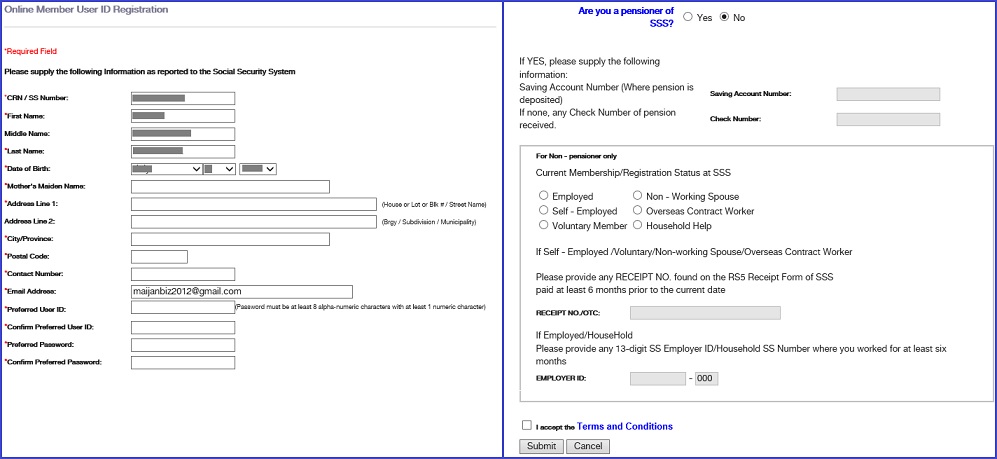 8. Once you receive the confirmation in your email, you may now login to your SSS online account and start viewing your contributions, loans, etc. Feel free to explore the different features on the website.
CLICK HERE TO READ: 2018 Complete Step-by-Step Guide to Register your SSS Account Online
Good luck and I hope you'll all be able to register successfully.


Just a disclaimer, I'm in no way affiliated with SSS. This post is for informational purposes only. Should you have other concerns regarding your SSS membership, please contact SSS directly.
Other than that, feel free to post your comments, suggestions, or questions below.
Check out my video tutorial on How to Register your SSS Account Online!
Check out my video tutorial on How to Check SSS Contributions Online in less than 5 minutes!
CLICK HERE TO READ: 2018 Complete Step-by-Step Guide to Register your SSS Account Online