Club Ultima: 3D2N Stay at Crown Regency Hotel GC – How True?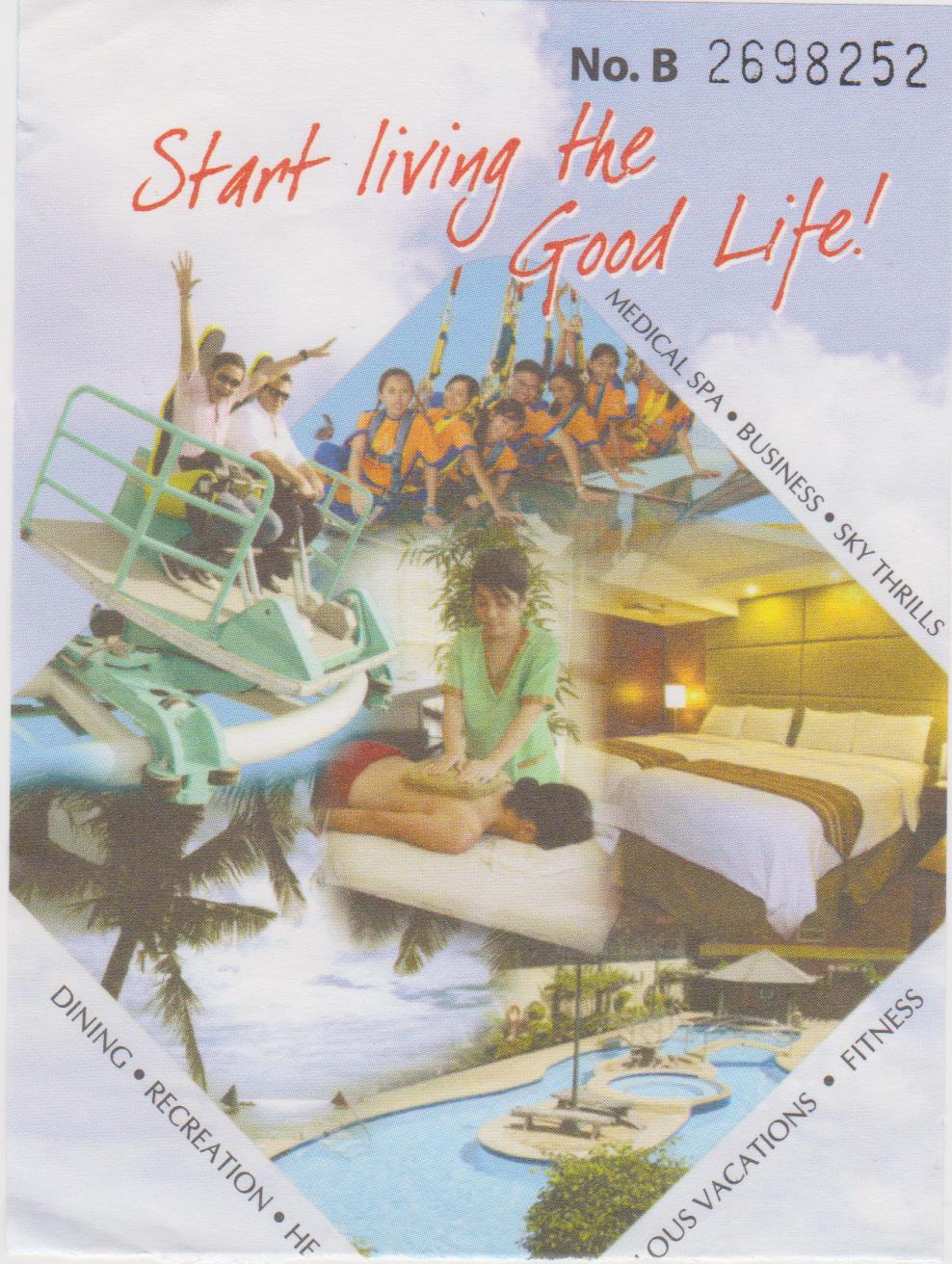 On June 30, 2014, exactly a year ago, I went to the office of Club Ultima at Westlife Bldg, West Ave, Quezon City. It was a 20-30 minute walk from North Avenue MRT Station.There were jeepneys going there but I preferred to walk. Then I saw the building with the big signage of Westlife. I went to the second floor and I recognized their office easily because there were pictures of Crown Regency Hotels on the wall.
I went in and asked the receptionist how to go about claiming the gift certificate that I had "won in a raffle" according to the guy who called me a week ago.
Okay, here's what happened…
I got a call from this number +639228825695 on June 20, 2014. He said he's Andrei Santos from Crown Regency Hotel and he told me that I won in a raffle and I was entitled to a 3D2N stay at Crown Regency Hotel. He was inviting me to their office to claim the gift certificate and sent me the details through SMS. Then I remembered this lady who approached me and my husband while we were grocery shopping at Shopwise Cubao the week before.
And here's the text message from Andrei Santos…
"(FORMAL INVITATION) CROWN REGENCY HOTEL ofc. 2nd flr. Westlife Bldg. Cor Bulacan St. West Ave. Quezon City (at the ground flr you will see starbucks cafe and panciteria lido). Few blocks away at SM North Edsa. We are inviting you to claim your gift certificate. Together with your spouse. See you tomorrow Saturday. June 21, 2014 around 1:30 to 3pm. Just bring your 1 valid ID. And stay for the complimentary buffet to be served, kindly finish the 90 minutes awarding presentation for you to see the complete facilities and amenities, and to choose your best destination. The gift certificate 3 days and 2 nights stay at Crown Regency Hotel, good for (2 adults / 2 kids), NO VALIDITY PERIOD. Again no financial obligation, no commitment. Kindly look for me Mr. Andrei Santos or Ms. Kimberly our receptionist. (02) 346-8716 Thank you and God bless. www.skyexperienceadventure.com"
I thought I was so lucky to have won in the raffle, but when I searched about this on the internet, I was shocked when the search results came up with different blog posts and reviews related to this. And 90% of them were negative!
When Andrei Santos called earlier that day, I confirmed that I was going to their office the next day to claim the gift certificate. But I changed my mind after reading the negative reviews about Club Ultima. So I texted him that I won't make it because of "another appointment". Then he called again and told me that the gift certificate can only be claimed the next day, otherwise, it will be given to another person. Then I said it's okay and he hung up.
I thought that was over. But a week after that, he called again, and told me that I won the raffle. He used the same spiel and he sent me the same text message except for the date. I wasn't sure if he was aware that he already contacted me or if he was just pretending like nothing happened when we had a conversation the week before. But it seemed like he wasn't aware. So I listened to him and I also pretended like it was my first time to hear about it.
This time though, I agreed to claim the gift certificate from their office, because I wanted to know what happens there and how they're able to convince their potential clients to sign up for their offers…
So I went there. I talked to the receptionist then she introduced me to one of their account managers, whose name was Susan, who said that she's a dentist by profession and a travel account manager on the side. She looked professional. She smiled all the time. She was nice and friendly.
Oh, by the way, there was free dinner and it looked yummy. And while all the other guests were eating, I preferred not to eat because I thought that it would be a little awkward to say NO, NO, NO after I ate their food. 🙂

Back to business…
Before I could claim the gift certificate, she said that I need to watch the video first and listen to her presentation. Okay. I obeyed. She was nice so I also tried my best to be nice even if it was taking longer than I expected. She said that it was only going to take around 30-45 minutes but it actually took 2 hours to finish her presentation.
She showed me various travel destinations, 5-star hotels, sophisticated accommodations and amenities, and all that kind of stuff. I felt like I was in dreamland, but I tried to keep myself sane by saying NO to whatever she was trying to sell. Then she mentioned huge amounts of money from Php 500,000 to Php 200,000, to Php 100,000, until she said it's okay if I couldn't afford to pay the full amount yet, but I had to pay at least Php 10,000 to secure my reservation for their promo.
Why in the world would I do that?!
Of course, I said no and I told her that I had no money. Then she asked if I have a credit card, I said none because I intentionally didn't bring it. Then she asked if I have an ATM, I said yes, but there's no available balance in it. She tried to convince me to give her my ATM card details, but I refused and only then I said that I need to go and I need to claim the gift certificate that they promised to give after the "short" presentation. She talked to her manager, who approached me and further explained the features, advantages, and benefits of what they were offering, and tried to convince me to sign up, but just like what Tita Susan got from me, I refused and I firmly said NO, thank you!
Finally, I got my gift certificate.
Then I called Crown Regency the next day to confirm if that was really valid. They said yes and on my next post, I'll share with you what we've talked about after that…
Click HERE to read the continuation of this post.