My WAHM Story: How I Became a Work-at-Home-Mom
I didn't have any idea about being a WAHM until I attended the WAHM 101: How to be a Work at Home Mom Workshop on June 28, 2014.
It was only a month after I resigned from my 7-year employment at the call center when I learned about this workshop. The main reason I resigned from my job was because I wanted to stay close to my baby as often as possible. When I was at work, I always got distracted by the thought of my baby, who's left at home, and I wanted to change that by staying at home for good.
My plan was to look for a job opportunity that I can do at home. I was still happy with my job, but I knew I would be happier if I see and bond with my baby, while working from home at the same time.
So I attended this workshop…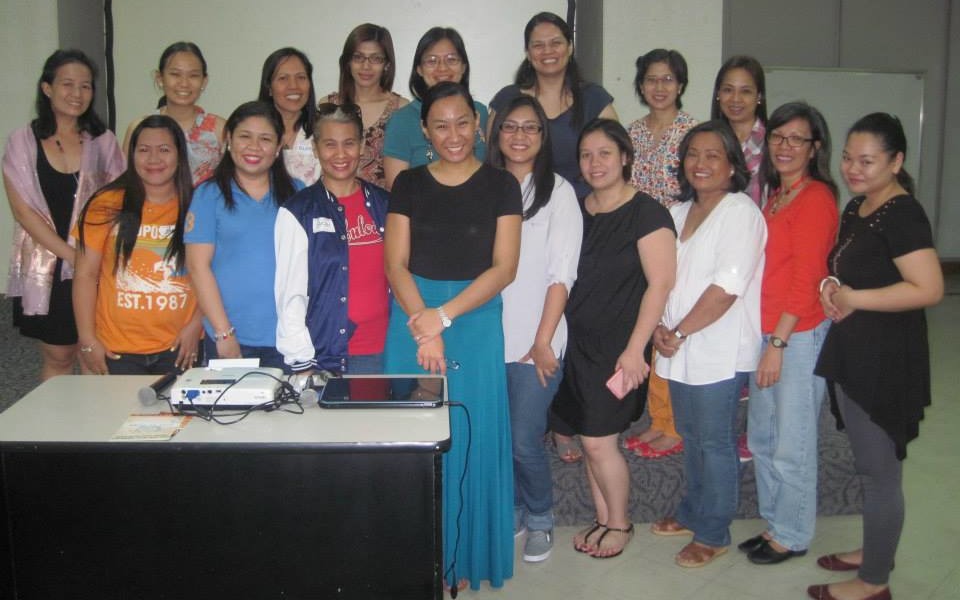 Martine De Luna, the Director of the WAHMderful Life Community, shared tips on how to transition from being a "working girl" to being a WAHM or Work-At-Home-Mom. Then we had an activity where we discussed why we want to be a WAHM and what we intend to do as WAHMs. Marge Aberasturi of TheHappyWahm, joined our group during the activity and she also shared with us her WAHM story.
There was also an Interactive Panel Discussion entitled, "Are you Ready for the WAHM Lifestyle?" with Louisa Mercado, Hana Pangan, and Sammy Tan as panelists.
Some of the topics discussed include:
Their personal WAHM Stories

Time & Home Management Tips

Stress Management

WAHM Home Office / Workspace

Online Profiles / Portfolios

Job Opportunities for WAHMs
I'm very grateful that I attended this workshop because it opened my eyes to opportunities that I've never imagined I would do in the weeks and months that followed.
Martine and Marge were the first two WAHMs who inspired me to be a WAHM. When I learned that they have their own websites and most of the other WAHMS at the event have blogs, I got inspired to build my own blog too.
I had no idea how to build a blog, but I was motivated enough that I was able to create my own website from scratch in one week. And it is this blog, www.pinayinvestor.com.
After few weeks, I created my second blog, http://explorermom.pinayinvestor.com.
I remember, Marge said that our blog is like our online CV. It makes it easier for employers to find us. Aside from looking for employers or employment opportunities online, having a blog can lead them to us.
The WAHM 101: How to be a Work at Home Mom Workshop included 4 FREE Mastermind Sessions, which I all attended.
The first Mastermind Session was "How to have the heart of WAHM" with Martine De Luna. She shared various tips on how to make a living while making a home and the different opportunities in blogging.
The second Mastermind Session was "Homebased Business Ideas Brainstorm" with Ginger Arboleda. She emphasized the importance of self-discovery: Understanding the "YOU" brand. This was the first time I heard Ginger talk and I was really inspired.
The third Mastermind Session was "How to Make a Business Plan" with Ginger Arboleda. She explained to us the importance of having a business plan and she taught us how to make one which we can apply in our own businesses.
The fourth Mastermind Session was "Marketing Strategies for WAHMs" with Marge Aberasturi. Aside from the marketing strategies that she shared with us, she also gave us ideas on how and where to find WAHM opportunities online like Virtual Assistance and Blogging.
I also went to the Work-At-Home Weekend Expo on October 25, 2014, but I didn't get the chance to listen to the premium talks because I had other plans that day.
These WAHM events were established by Martine De Luna, the Director of the WAHMderful Life Community and Ginger Arboleda, the General Manager of Manila Workshops.
I'm truly thankful that I attended the WAHM workshops. I learned so many things from the speakers and fellow WAHMs. I never thought that I would be able to create my own blog, but it was made possible because of the inspiration that I got from these lovely and smart WAHMs.
Two months later, I became an Event Director of Manila Workshops, and just recently, I was appointed as COO of the company. I feel blessed and I'm so grateful to Ginger, my boss, for believing in me.
This coming Saturday, September 26, 2015, we're having the "Work-At-Home Expo 2015", and I personally invite you to attend this event. We have different talks which I'm sure you'll find interesting and helpful especially if you're planning to work at home. Everyone's encouraged to join, not only the moms or ladies. Who knows, you might be able to find your next gig or meet new friends here. 🙂

To know more about the WAH Expo 2015, please visit Manila Workshops.
And btw, I'll be the host/emcee of this event, so if you can make it to the Expo, feel free to approach me. 🙂

See you there!
Photo Credits: Manila Workshops
Save